Property Build Completed On Time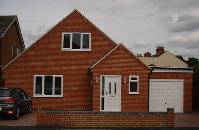 Garage and Bedroom Conversion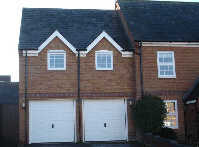 Quotes from a client testimonial.
"...A safe pair of hands. We have been away both on business and on holiday during the project and at all times we have felt completely at ease leaving Billy and his team in total charge of our home. They are clean and tidy workers and mindful of the fact that we need to live in our home as they grow and develop it towards our hearts' desire.

This experience has also been reflected in the visits from the planning department and building inspectors, whose questions are swiftly answered and whose demands are always met.

Above all, we have enjoyed having Billy working on our project. He has always kept us fully in the picture, his regular calls to let us know 'what's next' and 'when' have meant that we are always in the picture and fully informed. These updates and progress reports have prevented any concerns or worries creeping in, and they have proved just what a good communicator Billy is..."
"...Suffice it to say, I have no hesitation whatsoever in recommending B H Builders to you. You would be lucky to have Billy and his colleagues working on your building project and you would look forward to seeing them each morning as they build your dream..."
Sincerely,
Joanna Jesson